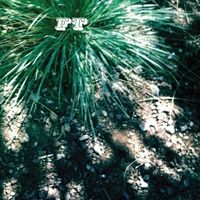 Thank you Ray Price for helping me out by purchasing a few FT albums from the catalog! I appreciate you Ray!! I know I have a long road but I'm doing my best here to talk about FT recordings for those interested in what I do, in hopes of raising the funds I need to meet some intense financial obligations.
I assure you I have radical projects in the works to create a space not only for my creations, but also to create a platform for the talented folks in this community I am so lucky to share space and time with.
I'm blessed to count one of these talents, Bridget Canfield as a friend, she's been supportive and kind and helped inspire and evolve the way I think and interact with others through my music and otherwise. I can never repay your kindness Bridget, but I strive to reflect its kindness on the world.
Please take a look at the brand new Fleeting Trance website Bridget created which catalogs my music and other ways you can help contribute.
My goal is simple I want to make more music that's better than the previous music I've made and inspire myself and others to create vs hate.
Here's an album I released that pulls 2 songs from each of my first 4 albums. If I could do it over again I would never release those albums, because I'm so critical of them and myself in so many ways. However it's a good thing I can't take them back because they have created the opportunity to make more music, meet great people, and improve upon the ideas. If you'd like to check out this particular album and purchase, the best link to do it is here. I simply call it FT.
Thanks for taking the time to read #donthatecreate
https://store.cdbaby.com/cd/fleetingtrance5
FT (2013)
8 songs
31 minutes